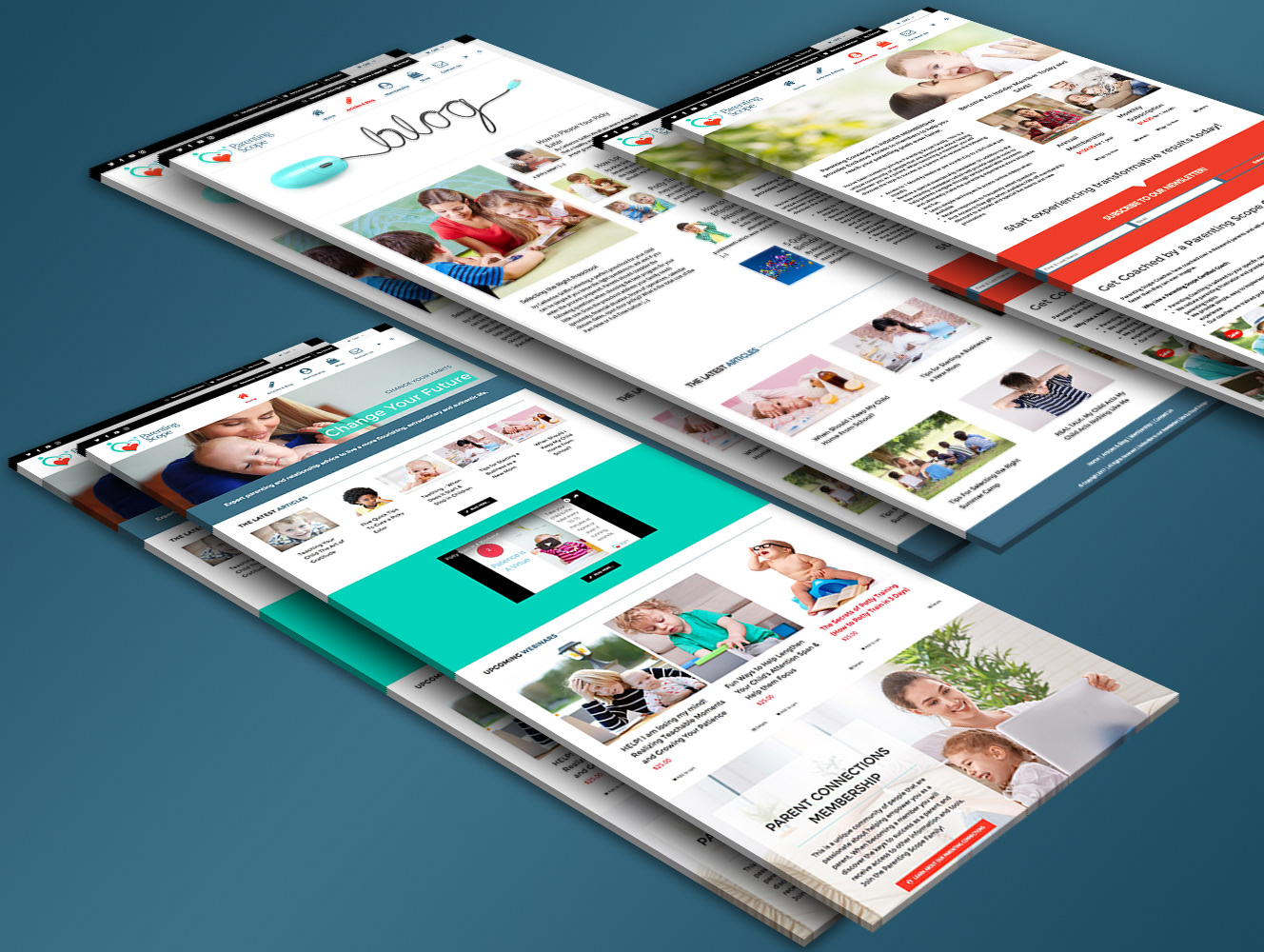 Parenting Scope's mission is to help parents change their children's unwanted habits by offering experts in parenting and relationship building as advisors to parents whose children are enrolled.
The project was to design and develop a website that accommodates blog articles, a membership portal, access to one-on-one coaching, to include an e-commerce integration.
The result was a simple an inviting website that provides visitors with the feeling of warmth, trust, and informative not just being able to read the website but to actually participate beyond the blog section and become members and users of Parenting Scope.